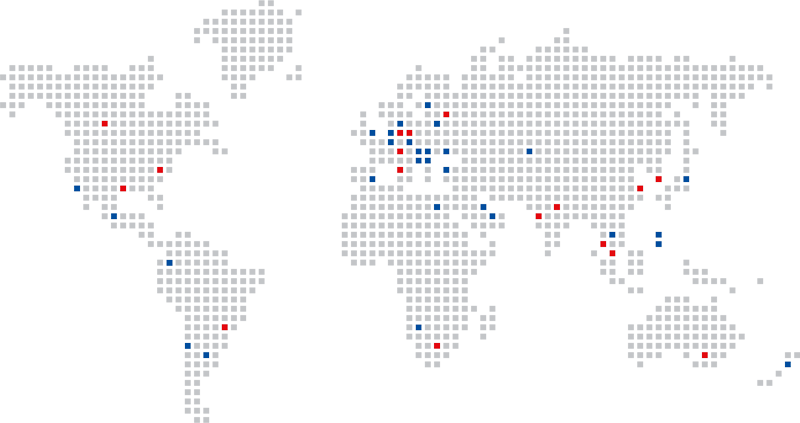 WIKA Manufacturing and office locations span the globe.
In an ideal world, every company in the supply chain adapts to structural shifts in the market with the ability to respond quickly to changing supply and demand.
Unfortunately, this does not always happen.

While the instability of supply chains is often related to infrastructure failures and customs delays, strategy is key to avoiding the effects of instability. To curb these downfalls, we have subsidiaries in over 40 countries, providing a significant manufacturing presence in major markets throughout the world.

Working proactively, WIKA strives to prevent logistical problems before they occur. We accomplish this by conducting Logistics Workshops with our partners. This workshop helps us find the optimum balance between financial efficiency and assuredness of a stable supply chain.
Call or email the WIKA technical sales staff. Discover the many advantages of a strategic partnership with WIKA in the increasingly crowded market for mobile working machines.